Learn to Use The eSolve Office™
eSolve knows project collaboration.
Let us conduct training at YOUR site!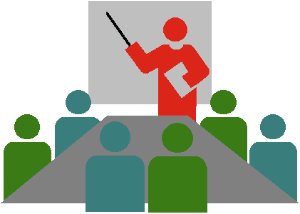 About QuickStart™ Training

eSolve Solutions provides "Quick Start™" training to allow users to quickly become effective and efficient with using The eSolve Office™. eSolve experts will spend a half day providing comprehensive training and guidance to get users quickly up-to-speed using "The eSolve Office™". The training includes basic concepts and specific ideas for implementation of "The eSolve Office™" for the organization. The training is conducted at the organizations site and is open to as many participants as desired.
The focus is on both learning the tools and helping users gain an appreciation as to how using project collaboration tools can make them more effective and efficient, by reducing email, travel, and the need to meet. The training sessions include both lecture and hands-on usage and an electronic copy of all training materials is provided.
Already Selected Collaboration Tools?
For those that have already selected collaboration tools, eSolve also provides training to introduce the concept of online collaboration to the workplace and demonstrate its value, and to encourage successful adaption and acceptance. eSolve has extensive experience using a wide range of collaborative tools and will develop and provide custom training for any size organization.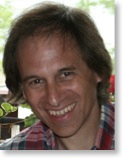 Your Lead Trainer and Instructor

Dr. Cortesi
will lead the training. He has over 30 years experience in Information Technology, engineering, leadership, and management at companies including Bechtel, GE, IBM, Texas Instruments, Fairchild/Schlumberger, and Apple Computer/ADIA. He holds a B.S. in Electrical and Computer Engineering, an M.B.A., and a Ph.D. in Information Science.

Dr. Cortesi also teaches at the University at Albany in the Graduate School of Computer and Information Science, and has 13 years experience as an adjunct professor.


Call us today at (518) 632-1092 or
contact us by email
to schedule your training.